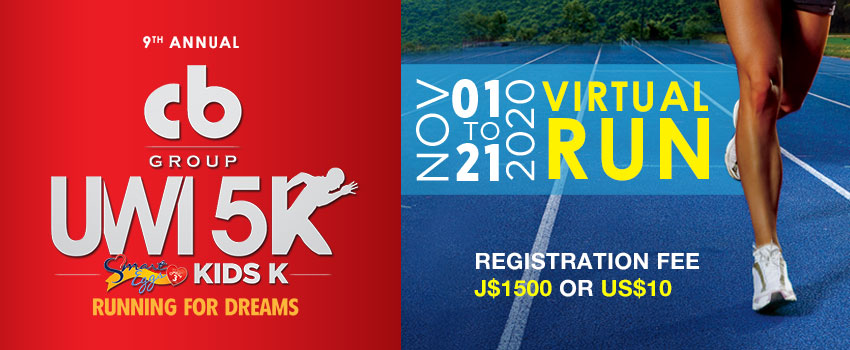 Join us on Thursday, October 29, 2020, at 6:00 p.m. (JA)/ 7:00 p.m. (EC/EST) for the Launch of the 9th Annual CB Group Virtual UWI 5K and Smart Eggs Kids K.
Watch us live on https://www.facebook.com/uwi5k/live as Host Miss Kitty and other celebrities lend their support for this most worthy cause. Event will also be streamed on Twitter and Instagram @uwi5k.
Visit https://www.uwi5k.org/registration to register for the event NOW!